Whether in a care home, a retail shop or a call centre, managing cultural differences in the workplace is a challenge faced by many employers. Keeping the workforce happy is key to the success of an organisation, so understanding how to prevent or intervene in cases of bullying or harassment is crucial.
Staff spend a significant amount of time at work, during which a number of factors contribute to the workplace culture, both positive and negative. Factors such as stress or anxiety mean that a joke with a colleague one day may not be so well received on another day. There's a fine line between joking around with colleagues and taking it too far. These jokes and jibes can soon turn to bullying, or even harassment, if not addressed.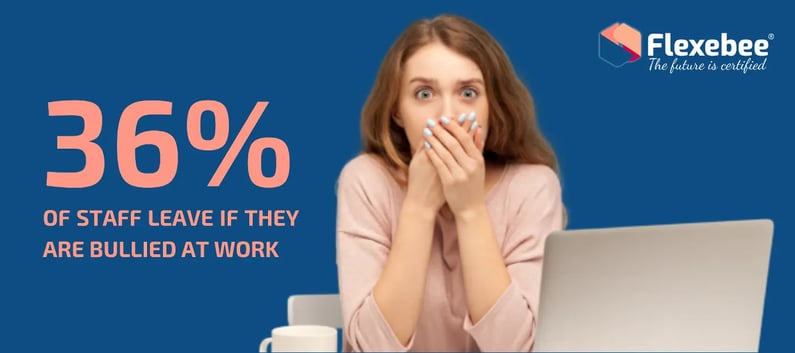 More than a third (36%) of employees who are bullied at work leave as a result of it, so it's important both employers and employees are aware of what bullying and harassment are, the impact they have on staff and organisations, and what you should do if either of these occurs in your place of work. This article explores what all members of an organisation need to know when creating a culture of respect in the workplace.
What is the difference between bullying and harassment?
Bullying and harassment are behaviours that offend or intimidate someone, from spreading nasty rumours to abusing power by denying an employee a promotion or training opportunities.
In a climate of hybrid working, where staff split their time between the office and online working, employers should be aware of all forms of bullying and harassment. This can be emotional, mental or physical bullying, either face-to-face, perhaps in the coffee room or across the desk, or online via text or social media.
The latter is cyberbullying, when somebody is attacked or abused through the use of technology. Social media, for example, is a hotbed for cyberbullying, whilst this form of bullying can also occur over the phone, in emails or on business communication platforms like Teams or Slack.
Whilst they're similar and the terms are often used interchangeably, the difference between bullying and harassment lies mainly in the legalities.
Under the Equality Act 2010, harassment is a criminal offence. Harassment is defined as unwanted conduct of a sexual nature or that discriminates against a relevant protected characteristic, violating another person's dignity or creating an 'intimidating, hostile, degrading, humiliating or offensive environment' for them.
Cultural differences in the workplace and other settings, such as schools or health and social care environments, can result in these protected characteristics being used against someone. It is a criminal offence to discriminate against someone because of the following protected characteristics:
Age
Disability
Gender & gender reassignment
Marriage & civil partnership
Pregnancy & maternity
Race
Religion or belief
Sexual orientation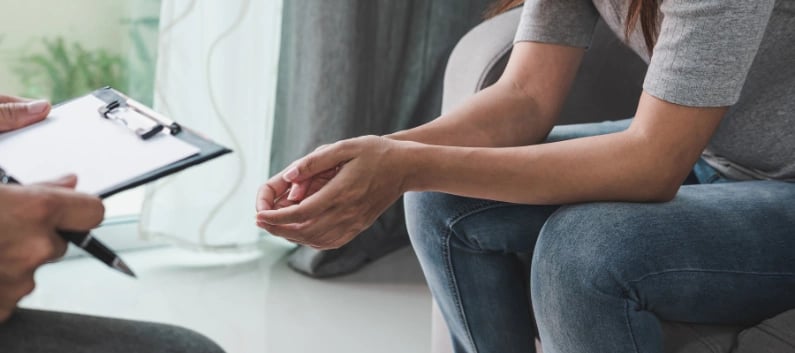 How can you prevent workplace bullying and harassment?
Conflict resolution is as much about understanding the person as it is about understanding the situation. By creating and fostering good working relationships with employees, you'll be better placed to anticipate potential conflict in the workplace.
Somebody who has been bullied or harassed may be unlikely to report the issue if they feel that they cannot be open about it or that their concerns will not be dealt with appropriately. Employers should have in place a bullying and harassment policy and guidance that promotes dignity and respect amongst the workforce. These policies may include work-related events, including work parties and excursions.
Did you know...
10% of employees say they've been the victim of cyberbullying, making it more common than face-to-face bullying at a social event for work.
Setting out a zero-tolerance policy for bullying and harassment in the workplace should form a crucial part of any policy, helping to create a positive working environment for all. Any policy must be clearly outlined and communicated to all members of the organisation, with examples clearly outlined about what constitutes unacceptable and inappropriate behaviour, whilst staff should also be made aware of the damaging impact that bullying or harassment has on an individual. The policy should also provide guidance on how the organisation's reporting procedure for those who wish to make a complaint, be it formal or informal.
For a policy to be effective in supporting a positive workplace culture, it must be regularly monitored and reviewed. This includes making a record of every complaint, detailing why, where and how the issue occurred and who was involved. Employers or anyone responsible for managing the bullying and harassment policy should ensure that all complaints are resolved and there is no victimisation.
Although there is accountability for managers, human resources (HR) departments and trade union representatives to eliminate bullying and harassment in the workplace, all staff must understand their own responsibility for their behaviour. This may be reinforced by managers or supervisors through employee induction and regular training, making employees aware of what constitutes inappropriate behaviour as well as who to contact in the event that they are the victim of this type of behaviour or see it happen to a colleague or anyone else.
Bullying and Harassment Training
Anti-bullying and harassment training for managers and employees, providing the knowledge and confidence to tackle the issue in the workplace and promote a positive working environment for everyone.
Employers are liable for any harassment that their employees suffer and are, therefore, responsible for preventing both bullying and harassment. Anti-bullying and harassment training will help eradicate this sort of behaviour in the workplace.
For those working in health and social care or other work settings, we have set out how to resolve conflict in our articles:
With your choice of e-learning, webinars or blended learning, our Bullying and Harassment training for employees and managers can be completed whenever and wherever.