Following government-imposed national and regional lockdown measures, the UK Government's Roadmap set out measures to prepare the UK for a 'new normal', helping most organisations return to the workplace in accordance with health guidelines. We take look at the ways to keep your care home safe and your staff prepared for the new normal.
Keeping your staff and residents safe
The future for businesses and organizations is certain to look different as a result of the COVID-19 pandemic. Social distancing regulations and other hygiene measures will form a part of workplace management in order to keep staff and customers as safe as possible. For care providers, such as care homes, effective implementation of these health and safety measures will be particularly significant, in line with government guidance, due to the higher risk faced by older people, the general patient demographic in these care institutions.​
Informed by the Department of Health and Social Care (DHSC), Public Health England (PHE), and the National Health Service (NHS), government guidelines continue to advise how individuals and organizations can help to prevent or decrease the spread of COVID-19. This article will give an overview of some of the key strategies that have been given for those in the care sector and what other factors will help ensure that the new 'normal' for these institutions is a COVID-secure one.​
Firstly, 3 essential measures that care home managers should look to implement are:​
Risk Assessment

​

Testing

​

PPE and other safety measures

​
These measures, according to UK* guidelines, will be explored as well as new ideas that some care homes around the UK have adopted during COVID-19 to keep their staff and residents happy and safe, helping their business to develop beyond the pandemic.​
*Note that some regulations relating to COVID-19 are treated nationally by the devolved powers of the UK (England, Scotland, Wales, and Northern Ireland). Therefore, care home advice may vary depending on the country of permanence.

Risk Assessment
The government's Health and Safety Executive (HSE) underlines the importance of carrying out a risk assessment of COVID-19 for the safety of your employees and residents. When carrying out a risk analysis, care home managers should:​
Identify how the virus might be spread in the workplace, including activities or situations that could cause this transmission

​

Consider who could be at risk

​

Establish the likelihood of someone becoming exposed to the virus

​

Carry out measures to remove the causes of transmission or control the risk, if prevention isn't possible

​
For a complete guide on what to include in a COVID-19 risk assessment, read the HSE document.​
When completing a risk assessment, it is important that you speak to staff about measures that will be put in place to protect them and the residents, to allow your business to operate safely and smoothly during and after this pandemic. Our Risk Assessment Awareness course covers legislation and how to conduct a risk assessment.
Testing
It is important that staff are able to look out for COVID-19 symptoms both in those who live in care as well as themselves and their colleagues. Testing is another way in which care homes can better manage the spread of the virus by discovering if there are positive cases in the home at the time of testing.​
The test usually involves taking a swab of the inside of the nose and back of the throat of the resident or staff member taking the test, using a long cotton bud.​ You can read further the guidance on how to do the tests.​
This test will tell you if you have coronavirus at the time of taking the test. This is called an antigen test. It does not tell you if you've ever had coronavirus in the past (an antibody test).​
Care homes managers can apply the coronavirus testing kits for staff and residents on the government website.
PPE and other safety measures
In care homes, depending on local guidelines and individual regulations for the home, personal protective equipment (PPE) is required in order to keep staff and residents safer from the risk of infection. As PHE asserts, PPE is 'not effective on its own' and so it should be used together with other safety measures, such as social distancing, regular hand hygiene, and more frequent cleaning of surfaces. Observance of this guidance should be used in conjunction with local guidelines.​
Government guidance suggests that 'where a COVID-19 secure environment cannot be maintained, patients and members of the public entering primary and community healthcare premises should be advised to use face coverings' in line with UK Government's advice. ​
Furthermore, staff are encouraged to change clothes regularly as 'the virus can stay on fabrics for a few days'. Only in places where there is a high risk of infection or where there are highly vulnerable people, such as care homes, should staff consider changing clothes in the workplace.​
For further information on PPE in community and social care settings, please see the PHE report.
New opportunities for technology
Imagining the new 'normal' for care homes is likely to be one with more digital intervention. For instance, the Social Care Institute for Excellence (SCIE) underlined the importance of digital innovation in the response to coronavirus for care homes, September report, Beyond COVID: New thinking on the future of adult social care. Technology has been implemented in various ways and one care home manager told the SCIE the following:​
'We're being as supportive as possible and we're using social media, video calls, and email updates to relatives... But it's not just about keeping social activities going. Staff are downloading guidance and we've also got them on e-learning training to help tackle the task in hand. This has helped over protective equipment. It's OK getting it in the first place but it's important to know how to use it most effectively.'​
As social distancing measures impact social care settings like care homes more negatively than other sectors, the use of technology is clearly vital both for the happiness of residents and also for the continuous learning for the staff, which e-learning and other online resources provide. Furthermore, Jonathan Cunningham MBE, Chair of the North and South Sefton Care Home Group, has also set up the UK Care Home Managers' Inner Circle Facebook group for care home managers to discover the latest information and find out how other care homes are responding to the pandemic.​
Elsewhere, Bucklow Manor Care Home sent their staff a regularly updated blog with information on the pandemic, in order to keep them informed and give them 'peace of mind'.​
More inspiration of how care homes around the UK are tackling this pandemic can be found on the Care Quality Commission website.

Stay up to date with the pandemic
Keeping informed about the latest updates regarding the COVID-19 pandemic is essential for anyone responsible for the management of care homes or other institutions that provide care. Whilst there remains a degree of uncertainty over the virus, managers can check the latest local guidelines and status on the government website to ensure that they are keeping their institutions, staff and residents as safe as possible.​
The Health and Safety Executive guidance is a helpful source of information and health and safety resources too, with a dedicated section for coronavirus providing the latest information and advice.​
In response to the virus, the government has set up the Social Care Sector COVID-19 Support Taskforce tasked with the delivery of two support packages for the care sector: the UK Government social care action plan and the care home support package. These packages should be consulted by care home managers as they outline procedures to be observed by care home such as infection control, PPE and quarantining.​
Remember to follow government and local guidelines, which have been recommended by the relevant health authorities, when making management decisions for your care home(s) in response to the coronavirus pandemic and beyond, to help provide your staff and residents with a COVID-secure environment.
Innovative ways to look after staff and residents
Inspiration can be taken from various care providers in the UK who have come up with innovative ways to look after their staff during this pandemic. For instance, Lillyfields Care contacted local businesses to arrange hot drinks and food for their staff, set up 'tabs', for those who couldn't make it to supermarkets.​
In another care home in Cheshire, England, the residents move into their own rooms for certain periods during the day where they can watch TV or listen to music in order to allow staff to sanitize communal areas, to help reduce the risk of infection.

The national pandemic response has shown digital learning to be a safe, effective and affordable choice for completing mandatory training, especially during times of social distancing and lockdown restrictions. Staff in the care sector, including care home workers, can complete their essential training courses however they want with Flexebee's choice of Learning Methods.
We also offer a variety of training courses that will teach staff how to combat the spread of infections, like COVID-19. These courses include Infection Control Awareness training and Infection Control Advanced training.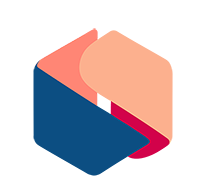 Flexebee
Flexebee has created an innovative platform with your organization and the end-users in mind. We are committed to providing you latest industry news and training best practices to help your staff and your service users recognize the quality of your services. The online mandatory training provided by Flexebee is carefully designed to help you achieve the 'Outstanding' rating on your next inspection.